London's 7 Fast-Growing & Disruptive Health Tech Startups
For a nation whose National Health Service has become a model system for universal healthcare, it is no wonder the UK is an international hub for health technology.
The health tech movement in the UK is not concerned with creating the next "Yo" app or useless million dollar hype. Rather, it is focused on transforming the face of a distorted, behind-the-times industry.
A £100 billion industry in the UK alone, the costs of healthcare are only rising. Incorporating technology will be the answer to lowering costs and providing better quality of life for everyone.
From battling sleep disorders to giving anyone real-time direct access to physicians, here are the fast-growing London startups that are contributing to changing the face of healthcare in the UK and beyond.
http://www.huffingtonpost.com/fueled/londons-7-fast-growing–d_b_5845206.html
Zesty
Founded in 2012 by Lloyd Price and James Balmain
Booking appointments online is a luxury that patients in the UK and Europe as a whole still aren't widely benefitting from. Zesty's mission is to make this simple action an everyday reality.
The Zesty platform allows patients to find local healthcare providers and compare doctors and services using real crowdsourced reviews from its users, as well as book confirmed appointments within minutes. Clinicians can also open up cancelled appointment slots in real time, providing more opportunities for patients to book appointments, all in a sleek, easy-to-use online system.
Live in London since May 2013 and now with over 1,000 healthcare professionals signed up, Zesty has a Series A funding to look forward to in November 2014. Patients can also expect the launch of a suite of mobile apps for iOS and Android as the company expands to other northern and central European countries.
Babylon
Founded in 2013 by Ali Parsa 
A relatively new app on the scene, Babylon aims to help patients access a doctor through mobile technology, much like you would order an Uber or Hailo cab. The company officially launched in May 2014 with the vision of offering the public the world's simplest virtual health service, right from the palm of your hand.
Currently only available in the UK on iOS and Android, the app offers a range of health-related services, including access to virtual clinicians, prescription retrieval, and symptom monitoring, all for free.
With the app, you can schedule an appointment with a doctor over webcam or even send a quick text with a photo of an infected toenail. Within minutes, a professional responds to the query, and like other novel service-oriented mobile apps, users can then rate the quality of their appointed doctor post-consultation.
After an impressive debut at WIRED Health 2014, Babylon was widely praised as a game-changer in the developing world of on-demand healthcare.
Big Health
Founded in 2010 by Peter Hames and Professor Colin Espie
According to the World Health Organization, an estimated 450 million people worldwide suffer from a mental health condition, yet so many of them aren't finding the help they require to live more fulfilling lives. Why is it that pills with endless side effects are pushed at the problem when behavioral solutions can often give a better quality of life?
Big Health, a company which creates highly personalized behavioral psychotherapy treatment programs for various conditions, emerged in 2010 with its initial productSleepio. An online sleep improvement program based on cognitive behavior therapy(CBT), the web app has been clinically proven to help people make changes necessary to overcome issues like long term poor sleep, without any medication. On average, Sleepio users fall asleep 54% faster, experience 62% fewer nighttime awakenings, and report a 58% boost in daytime energy and concentration.
This year, Big Health won the WIRED Health Bupa Startup competition and secured$3.3 million Series A funding from Forward Partners and Index Ventures. Look out for Sleepio on iPhone, the company's first native iOS app, set to be released soon.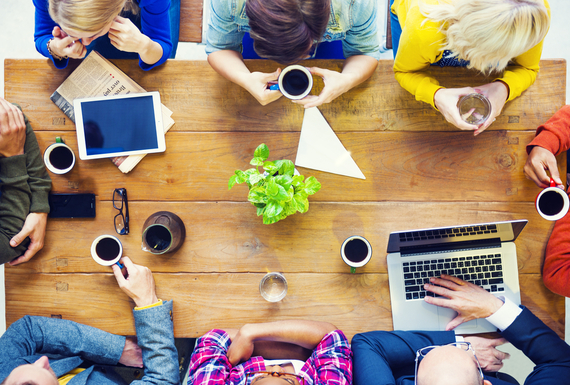 TrialReach
Founded in 2009 by Pablo Graiver, Dr. Jessica Mann and Dr. Eithan Ephrati 
If you have a chronic or life-limiting disease, wouldn't you want to know all your treatment options? TrialReach, a global platform making it easier for patients to find clinical trials, was born out of genuine frustration. How could it be so simple to book a hotel or flight, but impossible to find additional medical trial options for people suffering from serious conditions? Most doctors aren't even aware of what ongoing trials are out there because information online is scattered, complex and often unreliable.
TrialReach is addressing a fundamental problem in research: connecting the right people with the right researchers. A surprising 84% of cancer patients aren't awarethat a clinical trial is a possible option. Patients miss out on the opportunity to access potentially innovative treatments, especially seeing as it takes an average of 12 yearsfor a drug to pass through trials and enter the market.
This year, TrialReach has become the biggest source of clinical trials worldwide due toa partnership with the World Health Organization, giving patients access to over 270,000 clinical trials across the globe. In addition, they're working closely with Facebook on a project to increase patient awareness of cancer treatment trials. Forbes recently stated about the company that "Democratizing clinical trial information, making it available and understandable, could break down the barriers required to fundamentally change the way patients and researchers work together".
Founded in 2012 by Jonathan Gwillim, Kate Eversole, and Theo Fellgett
CreateHealth.io offers customer insight to healthcare providers through online crowdsourcing of patient opinion. Branded originally as PatientsCreate, the company promotes people having the power to inform and change how they are cared for.
For healthcare companies, CreateHealth.io's services will quickly and easily engage thousands of people to discover fresh insight and test new ideas and innovations. Basically, they've created a giant online focus group applying itself solely to key topics in healthcare.
Their first pilot project saw the pharmaceutical company AbbVie host an open online discussion where those living with Parkinson's disease discussed their definition of "quality of life". It was the first time a life sciences company used open social media in this way and CreateHealth.io continues to work with global pharmaceuticals and hospitals through this crowdsourcing method.
In October, the startup is hosting their second annual customer summit, CreateHealth London, which will gather 25 speakers and 250 healthcare executives to focus on creating and validating new healthcare solutions. They're also currently developing London's first healthcare co-working space to support digital health innovation and collaboration, an exciting prospect for everyone involved in the London health tech scene.
uMotif
Founded in 2012 by Bruce Hellman and Ben James
15 million adults in the UK have at least one long term health condition, many of which have more than one, and this number continues to rise. Because of this, digital health startup uMotif developed an app that helps strengthen vital relationships between patients and their clinicians and carers, aiming to improve the lives of those suffering from chronic illness.
The daily tracking app lets patients measure various aspects important to their health condition, from glucose levels for diabetics to blood pressure for heart disease patients. In 2012, the company launched its first app targeting Parkinson's disease, which has since been further developed to support diabetes, heart failure, types of cancer, renal conditions, rheumatoid arthritis, and adrenal insufficiency.
The company works with patients, doctors, and academics alike in developing and testing the app. It combines patient-led data inputs, passive sensor data, health open data sets and a range of engaging content to help patients improve how they self-manage their condition.
Users are currently only able to access the app via personal invitation from a doctor, but uMotif aims to release their product to the general public in the future. The ultimate goal is to help people with long term conditions live more healthy, engaged and independent lives through health self-management.
HealthUnlocked
Founded in 2010 by Jorge Armanet and Dr. Matt Jameson Evans
HealthUnlocked is an online social network where patients, caregivers and health advocates around the world can connect safely online within condition-specific communities.
The digital platform allows patients to share personal stories and information, supporting each other through challenging times in dealing with health conditions like cancer, fibromyalgia, and heart disease. Offering a secure and anonymous online community, 47% of HealthUnlocked users say they access fewer clinical services because they have peer support on tap.
The intelligence of the system also "reads" which conditions, symptoms, treatments, and services users are discussing online, offering the most relevant content to users based on their profile. Over 3 million experiences have been shared in HealthUnlocked communities, and many more are created every day.
HealthUnlocked officially launched in the US in July 2014 and continues to expand their existing 2.5 million monthly worldwide visitors.
The impact these London-based healthcare technology companies aim to create in the next decade, in addition to the numerous innovative efforts around the globe, will change the face of healthcare forever. In the near future, booking an appointment online, accessing the right specialist in minutes, connecting with other patients about similar health conditions and accessing clinical trials will become the norm for patients everywhere.